An App to Visualize Bathroom Tiles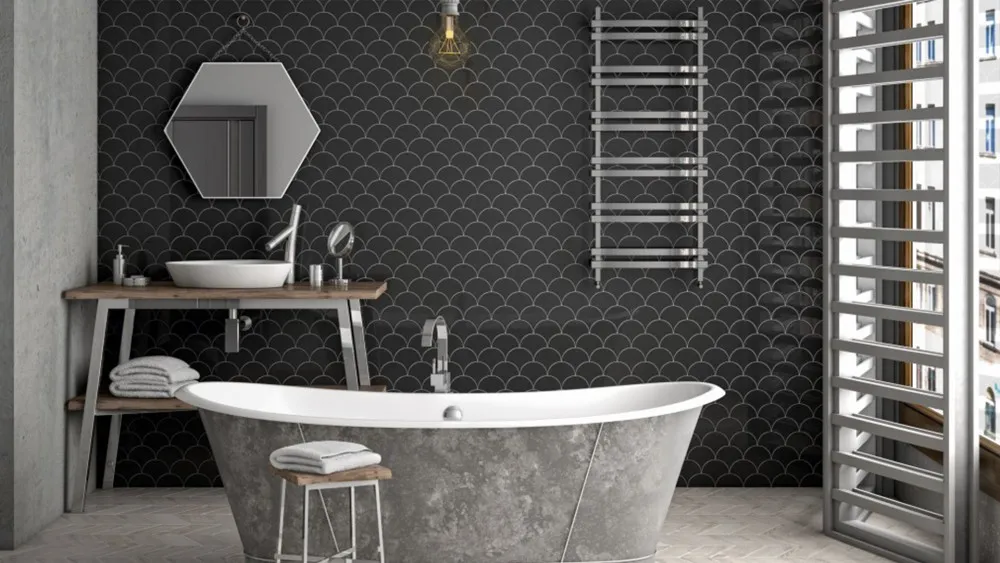 Do you want to know how your bathroom may look after applying the different and multiple choice of tiles? The Light Link Solutions presents to you TilesView.
TilesView is a pro tool to creatively visualize the look to perfectly design the final look of your bathroom and finalize the search process for your bathroom tiles.
You can say goodbye to those days when people had to just do the guesswork of how the tiles would look after applying them to your bathroom structure. Gone are the days when the house owners had to buy the shopkeeper's advice and just buy the tiles while not knowing how it will look and regretting it later.
Welcome to the new age creatively designed tool by Light Link Solution. The people at Light Link Solutions believe in providing their customers with various needs. You can choose tiles from the comfort of your house with this tool.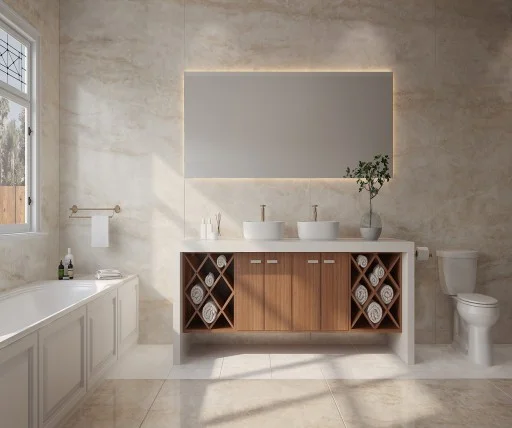 There are many things to explore from different available color schemes, wave patterns in tiles and borderline tiles, printed tiles, picture and scenery tiles, etc. are some attractive tiles to choose from.
You don't have to worry about how the final impact of the applied tiles will look. Tilesview simplifies the lengthy process of selecting tiles by visiting different tile vendor shops and providing a digitized platform for its customers' specified need of tiles.
Tilesview brings the customer multiple tile options, from classic to contemporary tiles. This tile visualizer app will cover everything for you.
Using this digitized tool, customers can let their creativity run wild and wonder and see how their ideas work for their bathroom view.
Customers can enjoy an effort-free, free, fun experience with the help of this tool.
Tilesview: The Bathroom Tile Visualizer
Are customers tired of looking at tiny samples of tile? Do you also feel like you lack the imagination part where you have to imagine the final look of your bathroom floor tiles? Well, don't worry. Tilesview is the best exploratory solution for you.
You can now skip the process of doing the leg work and the process of imagination and jump to the bathroom tile visualizer. This visualizer will take you on a creative and convenient journey to select the bathroom tiles.
Tilesview, a bathroom visualizer tool, is an intelligent tool that allows the use of technology to enable the customers to view numerous experimental preferred designed looks. This includes many staples, patterns, color shades, and bathroom designs. This tool is useful for introverted people who shy away from talking in awkward situations.
Tilesview gives the experience of buying the tiles from a showroom from the comfort of their home.
Just by using your preferential tile, the style you would like, the mix-and-match patterns, and watching how your bathroom will look after the tile application is done. Also, this visualizer can display the most realistic view of the finalized interiors of your bathroom.
The Immersive Experience of Tilesview
Talking about the experience of the tool, Tilesview gives the customers the experience of stepping into a virtual tile showroom, an easy exploration strategy.
Customers can skip through the frustrating process of choosing tiles and doing the guesswork by looking at the tiny tiles. Tilesview brings you the life-like portrayal of bathroom tiles after their actual installations. Isn't that great? Yes indeed.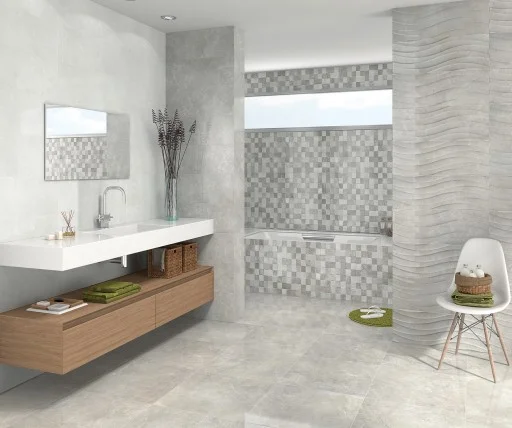 Suppose you dream about mesmerizing mosaic masterpiece designs when you go for a high-end-designer look for your bathroom. Tilesview is an amazing tool for you.
Customers don't have to visit the physical stores for the best tile samples for their bathroom. Customers who use the Tilesview tool don't have to go to any physical store because Tilesview brings the store to its customers.
How amazing is that? Choosing from hundreds of tiles, experimenting with different patterns, and personalized space according to your desired perfection. Through all this, the customers get to enjoy a high-end virtual experience in a matter of a few clicks.
Tile Visualizer is the future of the tile industry. Customers can let their creativity run wild and see how beautifully their bathrooms transform.
Why Choose a Bathroom Tile Visualizer?
Are you looking for a personalized bathroom that displays your uniquely styled bathroom? For your home, choose Tilesview!
Why settle for something ordinary when you can go for something extraordinary like the Bathroom Tile Visualizer?
With this powerful tool, shoppers can unleash their creativity and also use the feature of mixing and matching different tiles.
Whether you want to go for bold and daring patterns for your bathroom or shift from a bold look to a smooth and neutral look, the Bathroom Tile Visualizer is a must-try tool.
If you are a customer who gets anxious over the fact, what if using Tilesview will be difficult for you?
If you have a non-technical background, worry not, Tilesview is easy to navigate and use, even for a non-technical person. Just in a matter of a few clicks, you can easily customize and see a high-definition pictorial view of your fantastic fantasy bathroom from anywhere, any time.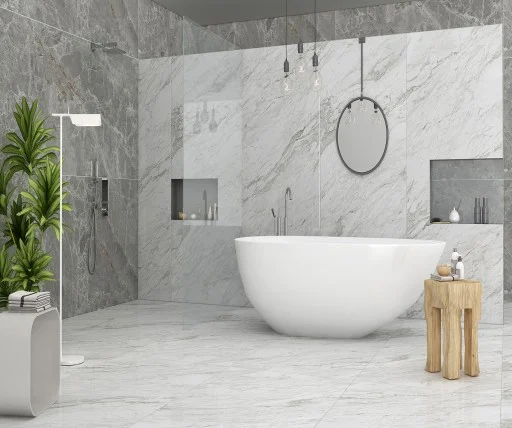 If you want to become a tiles dealer, you can get a personalized product creation for your customers. You can do it by showing a client catalog. Also, you can create customer satisfaction. You can do so by doing conversions and boosting your site traffic through adoption of SEO techniques.
The client's visual satisfaction while choosing the product is very important regarding bathroom tiles. Tilesview visualizer is the tool for you because seeing is believing.
Expanded Visualizer Options
To take tile visualization of bathrooms to the next level through Tilesview, you can explore a world of possibilities and say goodbye to the guessing game of tiles visualizer.
Through Kitchen Countertop Visualizer, users can receive an astonishing experience. Similarly, through the Bathroom visualizer, the Backsplash Visualiser can also increase your customer satisfaction.
Tilesview can act like a virtual interior designer. You just have to click and experience the beauty of the virtual buying experience. You can apply tiles digitally through Tilesview to transform your house view and see how memorable the buying experience is to a metaphysical level.
Conclusion
In the field of the tiles market, Tilesview has leveled up how contractors and builders can use it to design their projects. You can enjoy and choose the perfect tiles for your bathroom through Tilesview.
You have a lot to choose from, bold to daring patterns to understand your imagined preference, like elegance or sophistication of your house areas. Let your imagination run wild. Tilesview brings the store to you at your fingertips. You can choose tiles according to your personality. Tilesview is a user-friendly interface and gives a high-quality visual experience.